AUTOTRONIX COMMERCIAL VEHICLES
Protecting and enhancing work vehicles
PROTECTED DRIVING SOLUTIONS FOR
COMMERCIAL ROAD USERS
At Autotronix we work with business of all sizes to ensure that their commercial vehicles are fitted out tot he highest standards.
Below are some of the products which AUTOTRONIX can san supply and fit to help protect you on the road.
Since 2010 Autotronix has operated a commercial division taking on field vehicle support services for a number of telecommunication companies, specialising in the on-site installation of in vehicle electronic devices with a focus on GPS tracking, but cover a whole lot more.
In Car Safety cameras, vehicle work lighting etc the list goes on. I can design and install a whole range of vehicle fit-outs that meet the needs of customers with multiple vehicle fleets.
In recent years my corporate customer base has grown to impressive levels, from postal and facilities company vans, all the way up to waste management companies plus HGV's and Taxis. I have an unmatched level of knowledge and service within this field it is this competence which has been the key to Autotronix success.
Large or Small We Excell At It All
We cater for companies both large and small and give the same quality of service no matter the size. As the owner/operator of the company, David is with you throughout, from the booking to the installation, and everything is then backed up with a 1 year warranty on the labour I provide to you.
Autotronix is fully insured  with both public liability and defective workmanship policy's, should  I need to move your vehicle a fully comprehensive motor trader insurance policy is in place just in case. My services can be used at a time and place that suits you the customer, a well presented engineer will arrive on site in a fully equipped service vehicle that can carry out 99% of installations on-site. A full demonstration is given to every customer before sign off. At Autotronix I have you covered.
LED WORK & HAZARD WARNING VEHICLE LIGHTING By AUTOTRONIX
At Autotronix I have a great range of vehicle interior & exterior "high output" LED lamps. Bring value and quality together I have put together a collection of suppliers for my LED products that quite simply are the best. Companies like DURITE, LAP Electronics, Vision Alert to name but a few supply Autotronix with top quality products. We can supply and fit an amazing range from Roof Beacons & Lightbars for my  emergency response vehicle clients, Amber Led hazard warning lighting for Breakdown & Recovery vehicle clients.
LED BEACONS & EMERGENCY VEHICLE STROBE LIGHTING.
Autotronix can supply and fit a wide range of led roof beacons. From a one-off amber roof beacon for the a contractor working on a building site, all the way to full vehicle fit-outs with multiple lighting needs. I can sit down with you and design a complete installation specifically tailored to what you need and give advice from my over 20 years in the Trade. Never think a single job is to small. We cover all sizes of customers.
LED WORK LIGHTING.
Work lighting or scene lights are a must for vehicles working where lighting is bad. My full range of vehicle lighting is extensive and would have an option for 99% of cars, vans, HGV,s etc. All our  exterior lamps supply & fitted come fully iP Rated and come in 100's of different sizes and shapes.
Drive Protected with Our fully fitted dashcam
Daily driving has changed in the past few years and with insurance costs only heading one way, there is only one way to prove a road traffic accident was NOT your fault. Having a dash cam fitted can save you thousands of Euro from fraudulent insurance claims against you or your family while driving on the road.
FIND OUT MORE
Get Expert Advice from  Autotronix
Why not give me a call and I can advise on what would best suit your application and needs. I also have a great range of rear van interior lights, brilliant pure white 4000k lights perfectly light up the rear of any tradesman's vehicle. My services can be offered to you on site, or at a location and time that suits you best.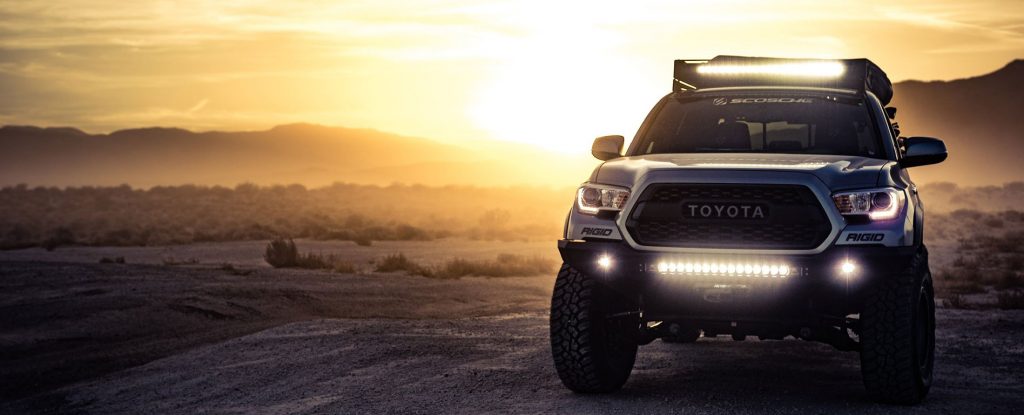 Meta GPS Vehicle Tracking by AUTOTRONIX
Unfortunately we all now live in a country where car theft is getting out of control. Back some years ago we remember the "Joyriders" steeling older easy to start vehicles. But know we are dealing with a whole new breed of car theft. One driven by the high price of main dealer parts for newer vehicles, which has pushed the black market for stolen car parts to new levels in the 2020's. These parts are obtained by stealing our own cars from our homes, the workplace in the car park while shopping, the story is all to common now. Even though insurance companies will pay out on the loss. It's our premiums that get hammered for years…….
This does not need to be the case at AUTOTRONIX I can supply and fit a Meta tracking device to your vehicle, and if that day comes and your vehicle has been stolen the device can relay the vehicles location to you on your smartphone in seconds.
An innovative GPS tracking system with all the features and benefits of an insurance approved product. Dedicated app for both iOS and Android. Simple to use vehicle tracking via your mobile phone, tablet or laptop ideal for a single installation use or for multiple vehicles as part of a fleet management system. Suitable for Cars, Van, Lorries, HGV & Plant.
Our META TRAK SHIELD product features
Dedicated user app suitable for IOS & Android
Online web platform – real time vehicle location and history on demand
Multi user access and multiple vehicle capability from 1 to 100 vehicles
European cover as standard (track vehicles Europe wide)
Historical route view (limited to 30 days)
Vehicle driving statistics (Hard Braking and speed)
Over speed warnings (set or personalise max speed limit)
Waterproof (but generally fitted inside a vehicle)
Internal battery back-up
Three year product warranty
Transferable from vehicle to vehicle
Mark routes as private or business
Geo-fence facility (assign specific areas which vehicle may enter or exit)
There are no monthly fees to be paid to the monitoring center for tracking.
A one off payment for the supply and fitting of the equipment
The First year of monitoring is FREE……
Then from year 2 on a payment for monitoring of €60+vat has to be made payable to the Meta monitoring company directly. They from there forward can answer any questions you may have and Autotronix will just cover for a fee the DeInstallation and reinstallation of the unit when you change to your next vehicle. It's that simple……